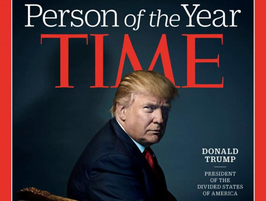 Time Magazine elected Trump "Person of the Year".
Whether you are a supporter or not, you would probably agree that Trump did an amazing job, against the odds. Even a day before the U.S. elections, most polls predicted Clinton would win.
From a marketing perspective, of course we are particularly interested in how he won the hearts and minds of a significant part of the American population. Clearly, it was not the size of his budget or his political experience that made the difference. Trump's campaign budget was not even half of Clinton's and while she was supported by an established political network and endorsed by liberals from around the world, Trump still won.
What worked particularly well is his sense for the deep concerns of his voters, a group in the U.S.A. that feels left out. He knows how to address their concerns in the media, using exactly the wording that his electorate understands and uses. Trump did not randomly select his words. They were selected with the same analytics smart marketing companies use. 
Trump effectively hired a data analytics and social listening expert who brought his experience from Indian regional elections to help him out, Mr. Avinash Iragavarapu. Mr. Iragavarapu researched which topics and words people used when talking politics on social media, assuming that those were the topics close to heart. He did this for every single American state. Based on his findings, Trump's team wrote his speeches. At the time, Mr. Iragavarapu was in the U.S.A. on temporary visa, but has quickly moved up the ranks to become the Senior Executive Director of the Republican party, anticipating receiving his U.S. citizenship by approval from Trump as well as the position of Arizona senator. Not bad at all! Some say this guy singlehandedly seized the victory for Trump. Even if that's difficult to prove, surely it is without doubt that applying modern marketing tactics of social listening and client engagement helped to get Trump elected. A smart choice of subjects and wording got him a massive amount of free media exposure on social media and TV. And he's proud of it as he said: "Why would I need commercials, I am on TV all the time".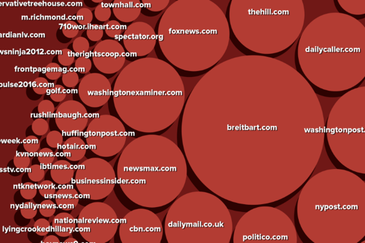 And when media give Trump airtime, he is effective in sharing that via his Twitter account. The figure shows the media most retweeted by Trump.
We command businesses to take some steps back and absorb these learnings from "The Donald". We surely will. 
Have a nice week!
Vincent Hooplot & Michiel Breeschoten